International Concerns Grow as Blood-thinners like Xarelto Continue to Be Marketed Towards Doctors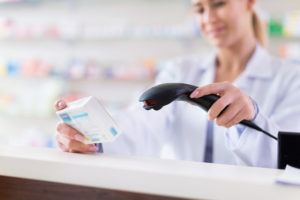 Concerns are arising internationally as pharmaceutical companies continue to spend millions of dollars marketing blood-thinning medications, such as Xarelto, to doctors.
An ABC investigation found that pharmaceutical companies spent more than $2.6 million on "educational events" for doctors in just six months during 2015. This relationship between the manufacturers and doctors is drawing attention, and concern that the blood thinners are being prescribed to patients who may not be in need of them.
A few of the more notable spending events include paying $185,000 to fly 25 specialists to Vienna or the $86,000 trip for six doctors to fly business class to Canada for a medical conference.
The pharmaceutical giants have also been willing to part with some cash in order to sponsor small medical journal clubs in hospitals and expensive dinners for doctors.
International Concerns
The problem isn't only in the United States, Australia has an estimated 250,000 people who are on new generation blood thinning medications including Xarelto, Eliquis, and Pradaxa.
While these new anticoagulant medications have been promoted for their ability to meet patient's needs without constant blood tests, users are at a risk of internal bleeding and hemorrhaging because these newer drugs do not have antidotes to stop bleeding.
Xarelto maker, Bayer, is currently facing thousands of lawsuits from families and victims who suffered medical problems, and even death, as direct result of utilizing the dangerous drug. If physicians aren't cautious they can cause tremendous damage to a patient's health by unadvisedly prescribing a blood thinner.
Dr. Barbara Mintzes, from the Faculty of Pharmacy and Charles Perkins Centre at the University of Sydney, stated that research has shown a doctor is more willing to prescribe a drug if they attended an "educational event' or received some sort of recompense from the drug's manufacturer.
Perhaps a bit tellingly, the federal government in Australia revealed that more than 2.6 million scripts were written in 2016 for the new-generation blood thinners. The country's taxpayer-funded Pharmaceutical Benefits Scheme (PBS) paid for more than $214 million dollars of the drugs.
Clearly these "educational events" are having an effect.
Pharmaceutical reps have attempted to rationalize the events by stating that they are required by drug regulating agencies to provide education to physicians as part of the drug approval process.
Dr. Mintzes from the University of Sydney claimed that there was clear evidence globally that these education events are having an influence in prescription rates, which is where the concerns lay.
An epidemiologist from the Hunter Medical Research Institute in Australia said that there was evidence that suggested new generation anticoagulants were being prescribed more frequently to lower-risk patients. Why a younger, healthier patient with less risk of stroke and a minimized risk-benefit ratio would need such medication is on the minds of many families, patients, and agency watchers.
Spending Money to Make Money
The ABC investigation also uncovered the fact that manufacturers of anticoagulant medication tended to dedicate large portions of their educational budgets to promoting their blood thinning products.
A report submitted to Medicines Australia revealed that Bayer, Boehringer Ingelheim, Pfizer, and Bristol-Myers Squibb held education events on conditions related to their drugs.
In the six month period recorded in 2015, pharmaceutical companies reached out to more than 22,300 general practitioners, specialists, and other health professionals with an interest in prevent blood clots. Spending including:
Xarelto maker Bayer spending $23,400 to fly specialists to Sydney's Sheraton Hyde Park to "reinforce the importance of adequately anticoagulating non-valvular atrial fibrillation patients at risk of stroke" to them.
The manufacturer of blood thinner Eliquis spent $175,000, including flights and accommodation, for its "Thrombo 360 experience" on clotting disorders at Sydney's Hilton Hotel for 107 doctors. The event included a 25-minute session on Eliquis.
Suffering from serious health complications as a result of taking Xarelto? The attorneys at Hotze Runkle are ready to fight for you.
It is exceedingly important that healthcare professionals recognize that not all patients with irregular heart rhythm need blood thinners – especially as the risk of excessive bleeding are astoundingly high.
If you, or anyone you know, has suffered critical health complications after the extended use of the blood thinner Xarelto, do not hesitate to contact the attorneys at Hotze Runkle at (877) 919-0830.
We believe the manufacturers should be held accountable for their actions. Let the Xarelto attorneys of Hotze Runkle fight for the justice you deserve.