Despite Thousands of Lawsuits, Bayer and Janssen Call Off Xarelto Clinical Trial
There are over 15,000 lawsuits pending litigation against Bayer and Janssen Pharmaceuticals as a result of serious and sometimes fatal hemorrhaging caused by their blood thinner Xarelto. The drug, which was approved by the Food and Drug Administration to reduce the risk of stroke and blood clots, was in the process of a Phase 3 randomized trial that was recently halted by Bayer AG because the develop feels satisfied with the results.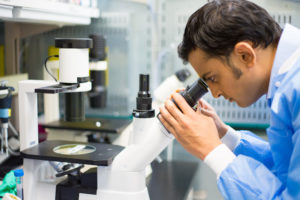 Known as "Rivaroxaban for the Prevention of Major Cardiovascular Events in Coronary or Peripheral Artery Disease," or COMPASS, the trial included 27,402 patients with coronary artery disease (CAD) and peripheral artery disease (PAD) whom were receiving either 2.5 mg of Xarelto (rivaroxaban) twice daily and 100 mg of aspirin daily, 5 mg of Xarelto twice daily, or only 100 mg of aspirin once daily. Slated to run until March of 2018, Bayer AG and Janssen decided to stop the study early because of what they perceived as "overwhelming efficacy" as per a press release issued by the manufacturer.
Xarelto is the first of its kind from the new generation of anticoagulant drugs to be studied in the previously mentioned patient population. Janssen is seeking to expand the use of the drug for patients with CAD or PAD, and the trial was stopped a full year ahead of schedule as a result of recommendation submitted by the Data Monitoring Committee. The endpoint of the study was the first occurrence of either myocardial infarction, cardiovascular death, or stroke; the Committee claims that the trial had reached its pre-specified criteria for superiority versus aspirin.
WIth over 10 million people in the United States suffering from peripheral artery disease, which can also be indication of coronary artery disease as well, Bayer and Janssen is hoping that approval of Xarelto for the treatment of these two disease would mean additional revenue. As the prevalence of CAD and PAD continues to increase worldwide, with screening studies suggesting that 20% of adults over age 55 have evidence of peripheral artery disease, Bayer is estimating that global revenues of Xarelto could reach up to $5.3 billion.
Despite facing a growing number of lawsuits, Xarelto still brought in a whopping $2.25 billion in revenue during the first three-quarter of 2016—a 30% increase in comparison with the year before.
The market for PAD medication is wide open as a result of the failure of another major clinical study conducted on a drug known as Brilinta, which is manufactured by AstraZeneca. This could help Xarelto become a huge competitor in the market.
Johnson & Johnson said it plans to present a complete analysis of the trial's data at a medical meeting in 2017.
Bayer and Janssen Pharmaceuticals Continue to Value Profit Over Safety
Despite its legal troubles, Bayer continues to promote Xarelto as a safe alternative to the traditional anticoagulant drugs such as Warfarin. According to Pro Publica, the company has spent over $54 million in paying doctors and teaching hospitals.
While it has already been established that Xarelto can put patients at risk for uncontrolled internal bleeding, and in severe cases death, the pharmacy giant is still pushing towards further jeopardizing the lives of thousands more.
If you or a loved one has suffered through the serious side effects of Xarelto, do not hesitate to contact the law offices of Hotze Runkle today at (877) 919-0830.
Utilizing Xarelto as a treatment for various health conditions can jeopardize a patient's internal organs. It has been continually confirmed that the drug often produces more harm than benefits for users.
Our reliable attorneys are here to guide individuals and families who have been injured by Xarelto. Your situation may mean you are entitled to compensation for your pain and suffering. We are willing to fight for your cause and to help diminish your financial suffering.