First Xarelto "Bellwether" Trial to Take Place April 24th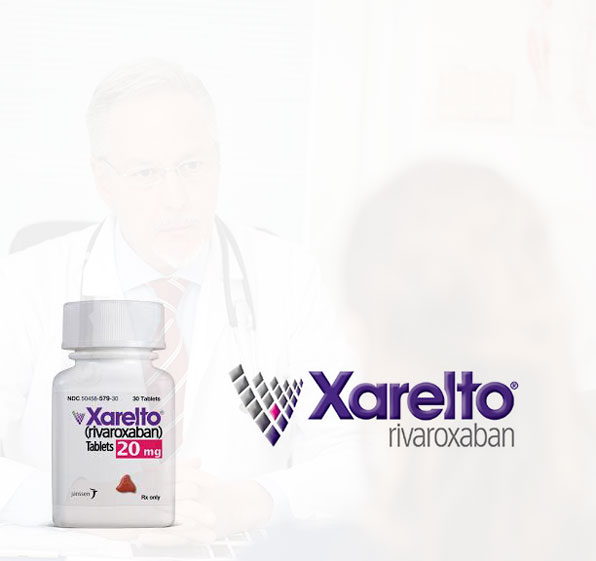 The first trial against Xarelto manufacturers Johnson & Johnson and Bayer Healthcare is set to begin on April 24th 2017. This initial case, alongside three others, is known as a "bellwether" case as it representative of thousands of other lawsuits against Janssen, and will set the precedent for future litigation.
Nearly 17,000 lawsuits have been filed nationally over severe, and sometimes deadly, side effects caused by the anticoagulation medication. Plaintiffs are arguing that the manufacturers were fully aware of the health risks related to taking the medication, yet failed to adequately warn patients and physicians who were prescribing the anticoagulant.
Over 15,000 cases have been consolidated and centralized under U.S. District Judge Eldon E. Fallon in the Eastern District Louisiana, with the first lawsuit to be adjudicated here.
There are another 1,343 cases at the state level in Philadelphia. While the Xarelto cases in Philadelphia are scheduled behind those in the Eastern District of Louisiana, there will be an initial ten cases rather than four.
The first bellwether trial is a suit by Joseph Boudreaux, Jr. The plaintiff was suffering from atrial fibrillation when he was first prescribed Xarelto. After taking the anticoagulant for less than one month he developed life threatening issues from gastrointestinal bleeding and was hospitalized.
He ultimately had to undergo several blood transfusions and additional medical treatment to control the issue.
The second Xarelto bellwether trial will also take place in Louisiana. The plaintiff in this case is Joseph Orr and is accusing Johnson & Johnson of failing to provide an adequate antidote to reverse internal bleeding in patients who were on the drug. Orr's wife died as a result of uncontrollable bleeding in her brain. She had been taking Xarelto for only month.
The third trial involves the plaintiff Dora Mingo, who suffered from severe gastrointestinal bleeding as a result of taking Xarelto to prevent blood clots. This trial is set to take place in the U.S. District Court for the Southern District of Mississippi.
The fourth trial will be arbitrated in the U.S. District Court for the Northern District of Texas. This trial involves the tragic and untimely passing of William Henry. The plaintiffs in this case are once again arguing that Xarelto is responsible for the death of this man who died from gastrointestinal bleeding after taking the anticoagulant for atrial fibrillation.
Dates for the last two trials will be determined in June of 2017.
A similar situation occurred with another blood thinner known as Pradaxa. The manufacturer, Boehringer Ingelheim, was facing close to 4,000 lawsuits from families and individuals who had suffered serious injury or death as a result of taking the medication. As the first bellwether trials were set to begin, the manufacturer decided to settle with the plaintiffs, and reached a $650 million settlement agreement. The average per-case payout was $162,500.
If you or a loved one has suffered through the serious side effects of Xarelto, do not hesitate to contact the law offices of Hotze Runkle today at (877) 919-0830.
If you or a loved one has suffered adverse effects as a result of taking Xarelto, contact a team that fights to earn your trust—contact Hotze Runkle.
Our team of experienced and high qualified lawyers have the ability to make Xarelto manufacturers pay for the damaged they have caused. Reach us today at (877) 919-0830 to learn more about how we can put our years of experience to work fighting for you and your family.
There is a statute of limitations which bars claims not brought within an allotted time period after the injury occurred. Please contact us for a free consultation to review your legal options and ensure proper legal guidance in your time of need. Hotze Runkle will review your experiences and determine if your case qualifies for compensation.