First Xarelto Jury Verdict Ends In Victory for Bayer, Johnson & Johnson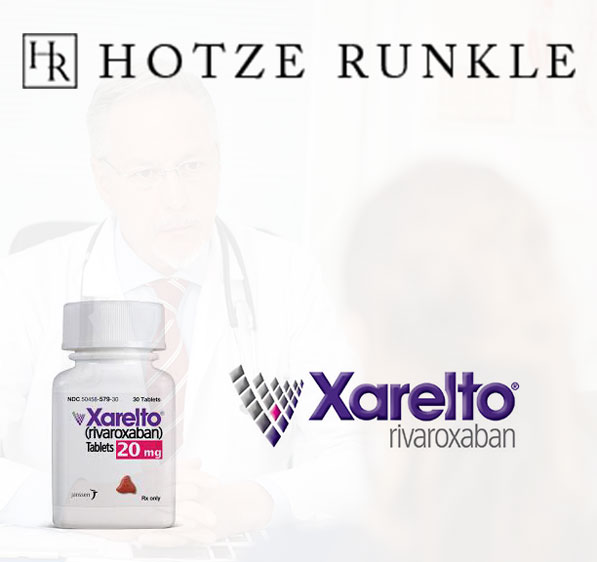 As reported by various news sources, the verdict of a federal jury found Bayer Pharmaceuticals and Johnson & Johnson to not be liable in its first trial defending itself against allegations that its blood thinner Xarelto was responsible for dangerous, uncontrollable internal bleeding in patients.
Xarelto was approved by the FDA in 2011 for patients who were dealing with atrial fibrillation (heart disorder) and to prevent blood clots that could lead to heart attacks, pulmonary embolisms, and even death.
This first of four federal trials – also known as a bellwether trials – has gained national attention as these initial cases are means by which both parties and attorneys can test and establish arguments that may assist them in later trials.
While unfortunately this first trial, which was held in the U.S. District Court, Eastern District of Louisiana, did not end in restitution for the plaintiff, Xarelto manufacturer Bayer and Johnson & Johnson still has to defend itself in more than 18,000 other lawsuits pending.
It should be noted, however, that this initial verdict does not have bearing on these thousands of remaining lawsuits, and each lawsuit will be decided upon based on it's own specific arguments and stipulations.
Alongside this inaugural trial, the Easter District of Louisiana will see its second Xarelto lawsuit on May 30th, while the Southern District of Mississippi and the Northern District of Texas will hold their own respective bellwether trials sometime this summer.
The First Xarelto Case
The first Xarelto trial was a lawsuit initiated by 75-year-old Joseph Boudreaux from Lockport, La.
The plaintiff was first prescribed Xarelto in 2014 after he discovered that he was suffering from a heart condition that could potentially cause a stroke. However, less than after one month of beginning treatment, Boudreaux developed symptoms of gastrointestinal bleeding.
This required hospitalization, blood transfusions, and other medical support.
As a result of this medical emergency, the plaintiff argued that Bayer Pharmaceuticals did not adequately warn patients or their doctors of the inherent risks associated with the drugs including uncontrollable internal bleeding.
There was also contention that because Xarelto has no approved antidote to reverse its effects, and does not require constant medical monitoring, patients are at a greater risk of medical emergencies. Ironically, plaintiffs have argued that Xarelto's manufacturer falsely marketed the drug as a superior anticoagulant by claiming it required less medical supervision.
The Verdict
After only a few hours of deliberation, the federal jury found that the defendants had not failed to provide adequate warnings to the doctor.
This was in part supported by Boudreaux's cardiologist, Dr. Kenneth Wong, who testified that he was confident in his decision to prescribe the drug. Because of his testimony, the jury concluded that learned intermediary doctrine was sufficient to negate the plaintiff's argument that his doctor was not properly warned about the drug's potential hazards.
The intermediary doctrine supports the notion that a manufacturer has done their part in adequately warning the general public as long as the prescribing physician(s) are sufficiently aware of the product's risks.
The jury also concluded that the results of a Prothrombin Time (PT) test were not necessary to assess a patient's bleeding when taking the anticoagulant. The defendants argued that the PT test did not provide any viable information that could help a prescribing doctor a better informed decision and also that the PT test could potentially lead to misinformation.
Conceivably, the pharmaceutical conglomerate was happy with the outcome, as a ruling against them would undoubtedly hurt their bottom line. In 2016, Xarelto earned Bayer and Johnson & Johnson more than $5 billion for the year.
Hotze Runkle would like to remind you that one case does not represent the 1000's of others that are still set for trial. Our legal team will work diligently for you to ensure the best outcome for your case.  
If you or a loved one has suffered through the serious side effects of Xarelto, do not hesitate to contact the law offices of Hotze Runkle today at (877) 919-0830.
Please note that there is a statute of limitations which bars claims not brought within an allotted time period after the injury occurred. Please contact us for a free consultation to review your legal options and ensure proper legal guidance in your time of need.