Don't Be Left Behind: What You NEED To Know About House Bill 1774 & Hurricane Harvey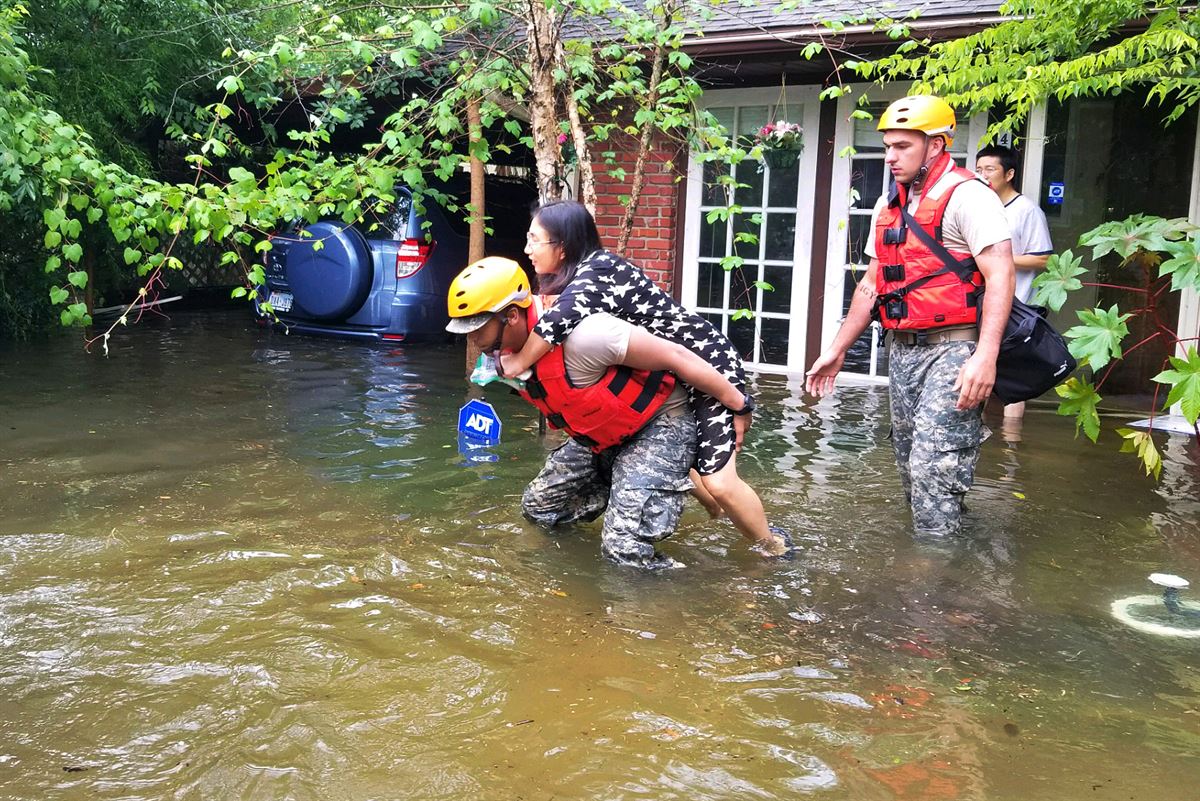 Hurricane Harvey wasn't the only event that affected Texas citizens this past week.
Recently, Texas legislators passed House Bill 1774, a bill that will change how insurance companies can be held accountable for late payments and underpaid or wrongfully denied claims.
At Hotze Runkle PLLC, we fight tirelessly to make sure insurance companies hear your voice.
In order to rein in greedy insurance companies from taking advantage of those affected by Hurricane Harvey, we gathered up all the information you need to know to stay informed about this particular law and how it will affect you.
#HurricaneHarvey dumped 50" of rain in TX = one yr's worth of rainfall in just a wk. #HotzeRunkle
Click To Tweet
What HB1774 Is Designed To Do
House Bill 1774 is purported to provide protection to both insurers and policyholders by limiting lawsuit abuses.
When you file a claim in good faith, insurance companies are supposed to pay out claims in a timely manner. Giving back what is rightfully owed to the insured.
Sometimes it isn't that easy and insurance companies act in bad faith. Denying, delaying, or underpaying legitimate claims.
While the new law may seem like a compromise that meets both governmental and public needs, what it really does is punish policyholders who cannot make the claim in a timely manner – like the millions of Texans who have been affected by Hurricane Harvey.
How House Bill 1774 Punishes Policyholders
Currently, the law enforces homeowner insurance companies to pay the full 18% in interest for late payment. But come September 1, that requirement is going to change.
The bill reduces interest payable to homeowners from 18% down to 10% if the homeowner took too long in filing a claim.
In the long run, it dampens the accountability held with homeowner's insurance companies that take too long.
HB1774 also reduces the amount of attorney fees that homeowners can recover if they do not accurately estimate the amount of damages incurred to their home. The estimate must be within 80% when they file a suit against an insurer.
Not only do the new measures make it difficult for homeowners to demand timely payment from insurance companies, it will make it harder to find lawyers willing to take these cases.
More than 30,000 people forced from their #homes by flooding #HurricaneHarvey #HotzeRunkle
Click To Tweet
What You Can Do Now
With the storm still ravaging parts of Texas and Louisiana, we understand that filing an insurance claim is the least of your concerns.
However, if you do not act before August 31st, you won't be able to take advantage of the law as it is today. Doing so after September 1st will subject you to the changes of the new law.
Here is what you can do to ensure you are getting what you were promised:
Take photos of the damages your home has received.
Keep any receipts for home repair.
Review your insurance policy.
File a claim in writing (preferably by e-mail as time is a factor).
Advise the insurance company of the facts relating to the claim.
Hire a lawyer right away.
It is imperative to file a claim in writing with the date and time visible. Keep a copy of that document for your records.
If the claim was made on or before August 31, and if the insurance company is taking too long to make good on their promises, or trying to underpay or deny your legitimate claim, hiring a lawyer would be the next appropriate action to take.
Were You Affected By Hurricane Harvey? Do You Feel Your Insurance Company Is Taking Advantage Of You? Do Not Wait To Make A Claim With Your Insurance Company. Call Hotze Runkle PLLC today at (877) 919-0830!
Our thoughts go out to all of those that were affected by Hurricane Harvey.
Call Hotze Runkle PLLC today at (877) 919-0830 for consultation and together we will hold greedy insurance companies accountable.