IVC Filter Lawsuits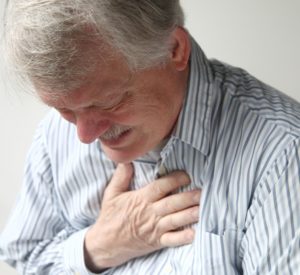 An Inferior Vena Cava (IVC) Filter is a medical device inserted into the inferior vena cava vein of patients for the purpose of preventing blood clots. Lawsuits claim that the devices are breaking into fragments within the vein, and then migrating through the blood, damaging vein walls and internal organs, causing both serious and fatal injuries.
There are five varying products that consistently emerge in IVC filter litigation: The Bard Recovery filter; The Bard G2 filter; The Bard G2 Express filter; The Cook Gunther Tulip filter; and the Cook Celect filter. There are, however, additional devices that have been known cause to similar health issues.
If you have suffered pain and injury as a result of the surgical installation of an IVC filter, which deteriorated and caused bodily damage, then contact the defective medical device attorneys of Hotze Runkle PLLC. We have experience holding large companies accountable for their dangerous neglect of patient and consumer safety. Call (877) 919-0830 or contact us online.
What is an IVC Filter?
The inferior vena cava (IVC) is a major vein that carries blood from the lower body back up to the heart. Blood clots within the veins of the legs can inhibit the movement of blood upwards, or may break loose and travel along the IVC, causing serious injury or even death. This potentially fatal condition is known as pulmonary embolism (PE).
IVC Filters are spider-like medical devices predominantly implanted in patients who are at high risk of pulmonary embolism (a blood clot in one of the arteries in the lungs) and who are unable to take anticoagulant medication (drugs that help to prevent blood clots).
Depending on the severity of each case, surgeons may either implant retrievable (short-term) IVC filters or permanent IVC filters for long-term protection. Retrievable IVC filters are designed for removal once a patient's health risks have subsided.
However, Food and Drug Administration (FDA) reports have associated the devices to serious and fatal internal injuries.
IVC Filter Injuries and Side Effects
Implanted in patients who cannot use blood thinning medications, but who are at-risk of blood clots, these devices appear to have a design defect that causes them to migrate or fracture.
IVC blood clot filters are known to fall out of place and travel along major veins, perforating organs and causing serious injury or death. Reports also state that blood clots have been known to occur at the implantation site of the device – the same clotting they are designed to prevent.
Over a 5-year period, the FDA received nearly 1,000 adverse event reports related to IVC filters.
Below are some of the more frequent injuries experienced when IVC filters break include:
Chest pain
Heart rhythm problems
Lightheadedness
Neck pain
Hypotension
Shortness of breath
Internal bleeding
Serious Injuries include:
Hemorrhaging (severe internal bleeding)
Pulmonary embolism
Stroke
Death
Arguments within the lawsuits claim the development of blood clots at the location where devices were placed – essentially the filters were causing the effect they were meant to prevent. In fact, The Journal of the American Medical Association (JAMA) has reported that the IVC blood clot filters show no evidence of benefit and may even be designed with fatal flaws, warning that the long-term risks of IVC filters may outweigh their health benefits.
The FDA has also issued warnings against leaving IVC filters in patients for lengthy periods of time due to the potential of causing dangerous health complications. Doctors have been advised by the FDA to surgically remove the devices once pulmonary embolism risks have subsided. However, the governing agency has shown concerns about the failure of medical professionals to retrieve them in a timely manner and thus expose patients to filter deterioration and the health issues that follow.
Did IVC manufacturers know about the dangers?
IVC filters have been in use since the 1960's with over 100,000 implantations taking place since then.
Two of the largest IVC filter manufacturers, C.R. Bard and Cook Medical, are primary culprits in these allegations and there are claims that the companies unlawfully misrepresented the efficacy and safety of the devices.
Lawsuits show that C.R. Bard was well aware of the health risks associated with their devices less than a year after launch, however, they allegedly still petitioned for the devices to be approved as permanent implants. Despite Bard having knowledge about their IVC filters posing an unreasonable danger to patients, the company failed to inform the FDA, doctors, and patients about the possible movement of the device within the body.
The FDA now recommends that the devices be removed immediately after the risk of pulmonary embolism has subsided.
What Can I Do If I Have Been Injured By An IVC Filter?
The attorneys at Hotze Runkle PLLC are making claims against C.R. Bard and various IVC filter manufacturers for their negligence in manufacturing a defective product. Court documents prove that the companies were aware of their devices defects, yet failed to warn the public, and still continued to sell the harmful product.
If you, or a loved one, has suffered physical, emotional, and financial injury, or even death, as a result of IVC Filters, then contact us today at (877) 919-0830.
Plaintiffs with valid cases may be entitled to compensation for:
Medical expenses
Lost income
Lost future earning capacity
Emotional pain and suffering
Permanent disability
Funeral expenses
Please be aware that there is a statute of limitations, which bars claims not brought within an allotted time period after the injury. To ensure that you receive the legal guidance your suffering necessitates, please contact us today for a free consultation on your legal options. Hotze Runkle PLLC will analyze your experiences and help you to understand if you have a qualifying case for compensation.
Frequently Asked Questions about IVC Filter Lawsuits
The harmful, and at times fatal, effects caused by defective IVC filters have been devastating the lives of unsuspecting victims. Unfortunately, in far too many cases, those who have suffered as a result of negligent manufacturers have a hard time finding answers to questions about their legal rights and options. For this reason, the lawyers at Hotze Runkle PLLC, have compiled the following collection of frequently asked questions about IVC Filters.
If your question isn't here, or if you'd like to talk directly with an attorney, feel free to contact us today by calling (877) 919-0830.
The attorneys at Hotze Runkle PLLC have the experience, legal understandings, and ability to help victims of defective IVC filters with the legal support they need. The attorneys at Hotze Runkle PLLC can provide a free case evaluation in order to help you better understand your situation and potential to obtain compensation for your suffering. If you have a viable case, our lawyers can help you gather the necessary medical records, legal paperwork, and professional support needed to build a strong case.
If you are experiencing IVC filter complications you need to explore your legal options. If you or a loved one has suffered serious health problems as a result of a defective IVC filter, you may be eligible to seek compensation from the manufacturer including pain and suffering, medical costs, lost wages, and other related damages.
The amount of time you have to file a lawsuit is known as the "statute of limitations" and the length of time varies from state to state. Generally, the amount of time ranges from one to six years, but it is important to understand that in most cases, time starts from the moment the injury occurs.
It is estimated that over 250,000 IVC filters have already been implanted, with thousands of new patients receiving blood clot filters every year in the United States.
There are thousands of IVC filter lawsuits against Bard and Cook Medical. Lawsuits have been combined into class-action lawsuits on behalf of everyone who was implanted with IVC filters by either one of these manufacturers—even individuals who have not been harmed by the devices.
There have been reports of thousands of individuals having suffered some sort of injury as a result of an IVC filter. At least 27 deaths and 300 injuries have been associated to the C.R. Bard Recovery IVC filter. Hundreds of of other injuries and 12 additional deaths have been linked to the C.R. Bard G2.
There are always risks and complications associated with any medical procedure or implantation of a medical device within the body, such as infection, allergic reactions, bruising, bleeding, and damage to blood vessels. There are, however, serious health risks that are specific to IVC filters.
The FDA has received hundreds of reports since 2010 in regards to IVC filter complications including:
Lower limb deep vein thrombosis
Filter fracture and migration
IVC perforation of the heart and lungs
Pulmonary embolism
Prolonged pain
The development of blood clots in the location of the IVC filter
Heart failure
Death
Studies conducted by the National Institutes of Health have shown problems arising from the removal of the IVC filter as well.
Bard was aware of complications with their devices as early as 2004. Complaints were received that year about their filters breaking down, and migrating to other areas within the bodies, causing internal damage. As a result, the company commissioned a report that would come to be known as The Lehmann Report, being that it was conducted by independent consultant Dr. John Lehmann. The Lehman Report concluded that the Bard IVC Recovery filter generated more complications than its competitors.
Ultimately, The Lehman Report has emerged as proof that Bard was aware of issues with their devices and yet continued to market and sell them.
There are various manufacturers who have developed numerous types of IVC filters. The different kinds of IVC filters include:
C.R. Bard Recovery
C.R. Bard G2
C.R. Bard G2X, G2 Express
C.R. Bard Eclipse
C.R. Bard Meridian
C.R. Bard Denali
Cook Medical Günther Tulip
Cook Medical Celect
B. Braun TempoFilter
B. Braun VenaTech
Rex Medical (Argon) Option
Volcano Corp. Crux
Cordis OptEase
Cordis TrapEase
The FDA has issued several Safety Communications as a result of the 921 adverse event reports the organization has received since 2005. Special emphasis has been placed on retrievable filters that have remained in patients for longer than needed. The FDA has recommended that implanting physicians and clinicians responsible for the ongoing care of patients with retrievable IVC filters ensure that filters are removed as soon as protection from pulmonary embolism is no longer required.
There are 2 different types of IVC filters: permanent or retrievable.
Retrievable filters are meant for short-term protection and are only intended to stay in the patient's body until the risk of pulmonary embolism subsides. A safety concern noted by the FDA is that retrievable filters are often left unnecessarily implanted within patients for longer than needed. Complications can arise when the filters are left in place to long, including breaking away from their original location and lacerating internal organs.
A 2014 safety communication by the FDA recommended that all retrievable filters should be removed between 29 and 54 days after implantation, if the PE had subsided. Unfortunately, research has shown that less than 10% of filters are effectively removed in time.
The lawsuits that have emerged against Cook Medical and Bard have focused on negligence, design defects, manufacturing defects, failure to warn, breach of implied warranty, and misrepresentation to both medical personnel and victims.
The company's 2002 application for FDA approval was denied. As a result, Bard hired a regulatory specialist to help enhance their chances of receiving approval when resubmitting their application. The specialist eventually became concerned with safety issues involving the device and was unwilling to support the efforts to resubmit an application for FDA approval.
Despite her objection in supporting Bard's resubmission efforts, the company still resubmitted an application with her signature on it. The specialist informed an investigative team from NBC news that she never signed the form, thus suggesting that Bard forged a signature to get FDA approval.
IVC filters can also be called blood clot filters or vena cava filters.
The inferior vena cava (IVC) is one of the most vital veins in the body. As the largest vein, the IVC carries de-oxygenated blood from the lower body up to the heart.
The most frequently named IVC manufacturer in litigation cases has been Cook Medical and Bard (formerly C.R. Bard). A number of their products have been specified in lawsuits including:
Bard Recovery filter
Bard G2 filter
Bard G2 Express filter
Cook Gunther Tulip filter
Cook Celect filter
IVC filters are used for individuals who suffer the risk of pulmonary embolism (blood clots in the lungs), but who are unable to take blood-thinning medications. IVC filters can be implanted for a number of reasons and are typically used in patients that have:
Blood clots
Deep Vein Thrombosis (DVT)
Trauma (i.e. gunshot wounds)
Immobile
Dialysis
Recently had surgery
Delivered a baby
IVC filters are meant to capture blood clots that develop in a person's veins. The intent is for the IVC filter to stop a clot from moving up to the heart or lungs, where it can cause a stroke or other severe complications.
Bard has been the main culprit of selling defective products and even replacing them with other flawed products. In fact, early court proceedings uncovered the fact that the company was aware of the defects in their products yet continued to sell them to the detriment of victims.
The company's lack of honest dealings, the variety of Bard filter types involved, the amount implanted, and damaging evidence has made Bard the face of IVC filter lawsuits. However, future development may see the focus of lawsuits shift to other manufacturers.