Bard G2 IVC filter produces more harm than benefit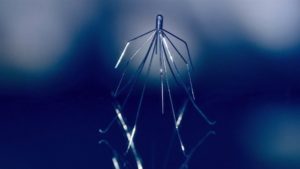 Deep vein thrombosis (DVT) and pulmonary embolism (PE) are a common cause of death in America. Throughout the years, these conditions have been controlled by anticoagulation medication or by IVC filters when medication could be a contraindication. Unfortunately, numerous risks are associated with these treatments that are intended to prevent blood clots.
One of those risks involves the deterioration and migration of IVC filters with studies showing that these metal devices can produce more harm than benefit.
The Attorneys at Hotze Runkle PLLC understand that there is no financial compensation that can recover the loss of a loved one. We also know that pain associated with a traumatic event can never be mended. But we want to help diminish financial burdens placed on you because of the unscrupulous actions of manufacturers. Our attorneys are ready to fight for your case and bring you a positive resolution.
Call us today at (877) 919-0830 for a free consultation.
The Bard G2
A well-known and commonly used filter is the Bard G2. This filter was created by C. R. Bard to replace the Bard Recovery Filter, which was known to have a high number of fractures, and cause serious health issues when left implanted in patients longer than necessary. The Bard G2 was marketed as fracture and migration resistant, as well as having improved centering, but the effects of the device contradicted its promotion.
Approved by the FDA in 2005, the Bard G2 was not any less harmful, as numerous cases arose around fatalities linked to the device.
In 2010, published studies claimed that the Bard G2 had a 12% rate of filter fracture and migration. Patients who suffered these complications found that the device had traveled to the hepatic vein or the lungs.
Sufferers also experienced shortness of breath and persistent chest pains that required emergency medical treatment to determine whether the symptoms were connected to a heart attack or if they were related to filter fracture.
Bard G2 filters were sold despite their flaws.
Despite the issues and fatal cases associated with the Bard G2, manufacturers continued selling the product for five years until 2010, rather than removing them off the market. Approximately 160,000 Bard G2 filters were sold.
Doctors who have dealt with this IVC filter have frequently expressed to patients the dangers of the device and have notified them that the filter frequently fractures and migrates to vital organs.
In numerous scenarios, patients whose filter had migrated to the heart or lungs were at greater risk for an unsafe surgery. In many cases, physicians preferred not to retrieve the device so as not to subject patients to the associated risks.
Doctors and medical practitioners across the country have questioned whether the FDA will effectively regulate products that are dangerous for patient use, and have expressed their disappointment that medical companies are not considering the lives of patients.
When to seek medical attention.
There are various symptoms that can be explicit signs that a patient has been seriously affected by an IVC filter including:
Constant pain in the heart or chest
Feeling anxious
Respiratory insufficiency
Pulmonary embolus
Hemorrhages
Perforation of organs, tissues, or blood vessels
Hotze Runkle PLLC has an experienced team of lawyers who focus on medical device litigation. If you, or anyone you know, have suffered a debilitating injury because of the Bard G2, give us a call today at (877) 919-0830 for a free consultation.