True Stories of IVC Filters Failing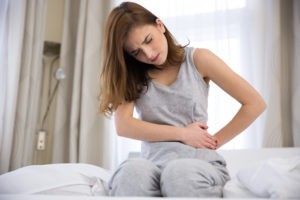 After 18 years, a woman learns that her IVC implant was the direct cause of an abdominal pain that could have turned fatal.
When Susan Karnstedt began to experience a swelling in her left leg and shortness of breath, she was immediately rushed to the emergency room, where she was diagnosed with a life-threatening condition – deep venous thrombosis and pulmonary embolism.
Susan understood that her condition was serious and was also aware that she needed to be placed on special treatments.
In 1992, doctors recommended the permanent implantation of an IVC filter; a seemingly safe treatment that would keep blood clots from reaching vital organs.
Nonetheless, in 2010 Susan felt the need to consult with a hematologist regarding her long term use of the Greenfield IVC filter.
To check that the filter was free of clots, and that blood was flowing properly through stents that had been placed in her iliac vein, a CT was performed.
The results were shocking and not what she expected.
Symptoms that signaled medical attention.
When Susan received her CT results, she was devastated to learn that her IVC filter had punctured her intestines.
However, prior to learning that she had been directly affected by this medical device, Susan lived with a chronic abdominal pain that she would describe as a "fork poking sensation", but never imagined that her IVC filter would have a direct connection with the endless abdominal discomfort.
Susan began to worry that perhaps it was the foods that she consumed that were giving her such a hard time living a normal life. She even began to question whether she should continue her yoga routine and water skiing activities. She also claimed that her pain would worsen as days went by and described it as "debilitating."
But it never crossed her mind that her IVC filter would be the cause of the agony she was experiencing.
How an IVC complication can make life difficult.
The perforation or migration of these devices have caused plenty of adverse effects through the years. In most cases, the pieces of this device have traveled to the lungs and heart, making it difficult for physicians to perform surgery on patients.
When Susan consulted with the doctors who had implanted her IVC filter, she was told that no one had ever retrieved a non-retrievable filter. They explained that if she did find a physician who would attempt the surgery, it would be unsuccessful.
Fortunately, Susan was able to have her IVC filter removed at Stanford Health Care. Her life was saved, but in many cases, IVC filters have caused death.
If you have a pre-existing medical condition, this risk can increase greatly.
Who to turn to for legal help.
The attorneys at Hotze Runkle PLLC know that a situation of this extent can be frightening and painful. We understand that a crisis can bring forth unexpected expenses that could have a direct effect on your way of life. But you do not have to carry these burdens alone. Let the team at Hotze Runkle PLLC fight for the compensation that will help you through a difficult time.
Call us today for a free consultation at (877) 919-0830