Potential Causes for the Fracturing of IVC Filters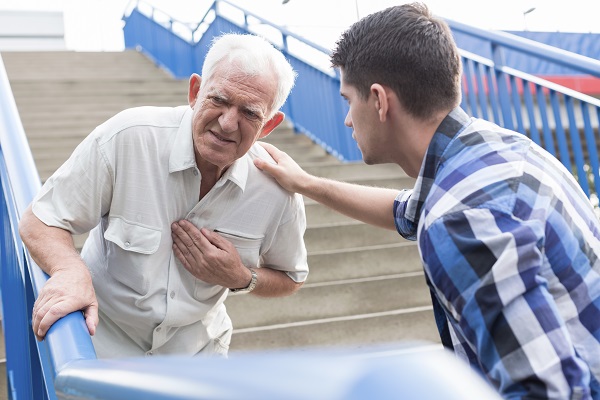 The adverse effects of IVC filters have caused numerous patients to suffer from perforations to their vital organs, undergo life-threatening surgeries to remove the fractured pieces, and in worst case situations, some IVC filter users have perished. Medical professionals have concluded that if these medical devices are left implanted in a patient that is no longer at risk of a blood clot, the metallic components of the device can fracture and travel to vital organs in the body, causing internal lacerations and bleeding.
Numerous cases and studies have shown that the dangers associated with these medical devices outweigh their benefits, and investigations have raised the concern that two of the largest IVC filter manufacturers, C.R. Bard and Cook Medical, unlawfully misrepresented the efficacy and safety of their products.
Were you directly affected by the fracturing of an IVC filter? Do you know of anyone who has died as a result of vital organ perforations caused by these medical apparatuses?
Contact the law offices of Hotze Runkle PLLC toll free at (877) 919-0830.
A possible reason for the fracturing of these devices.
It was after a CT scan that indicated the intestinal rupture in an IVC filter user that medical professionals began to thoroughly evaluate the reasons why these apparatuses were fracturing and causing plenty of bodily harm to Americans. It appeared that the movement of the inferior vena cava vein itself was connected to reasons why IVC filters were breaking apart and internally perforating patients.
As per a study by Baylor Scott and White Health's Department of Radiology in Dallas, it was found that the "foreshortening and flattening" of the inferior vena cava was the direct cause of the displacement of the IVC filters.
Plaintiffs argue that doctors are also at fault for IVC filter negligence.
In recent years, a vast number of cases associated with the fracture of IVC filters have come into suit, in order for patients to attain financial compensation, and justice, for their medical burdens caused by the negligence of various parties. Plaintiffs involved in IVC filter litigation have alleged that they were unaware of the life-threatening side effects of these devices and that the risks were never properly disclosed to them.
There have also been allegations against doctors and other medical practitioners involved in the implantation of IVC filters. One major concern has been the lack of removal of these devices in patients who are no longer in threat of blood clots. This inadequate concern about the long-term use of these devices has only increased IVC filter failure.
Other claims state that although IVC filters are used to decrease life threatening blood clots, specifically in patients who cannot receive conventional medical treatment, in many cases, they have been implanted regardless of the patient's medical status.
What can we learn from these occurrences?
The most important thing to remember about the history of these faulty medical devices is that they can be unsafe, and may damage your overall health, especially when left implanted for longer than necessary. It is also crucial to understand that symptoms such as chest pain, lightheadedness, shortness of breath, and internal bleeding, should never be ignored, as they can be direct indications of an IVC filter complication.
At Hotze Runkle PLLC we care about the physical and financial status of our clients. We understand that circumstances of this nature are burdens that can completely change your lifestyle.
Let us represent your case today! Our success is built on a team of determined attorneys who are dedicated to the defense of our clients.
Contact us toll free at (877) 919-0830.