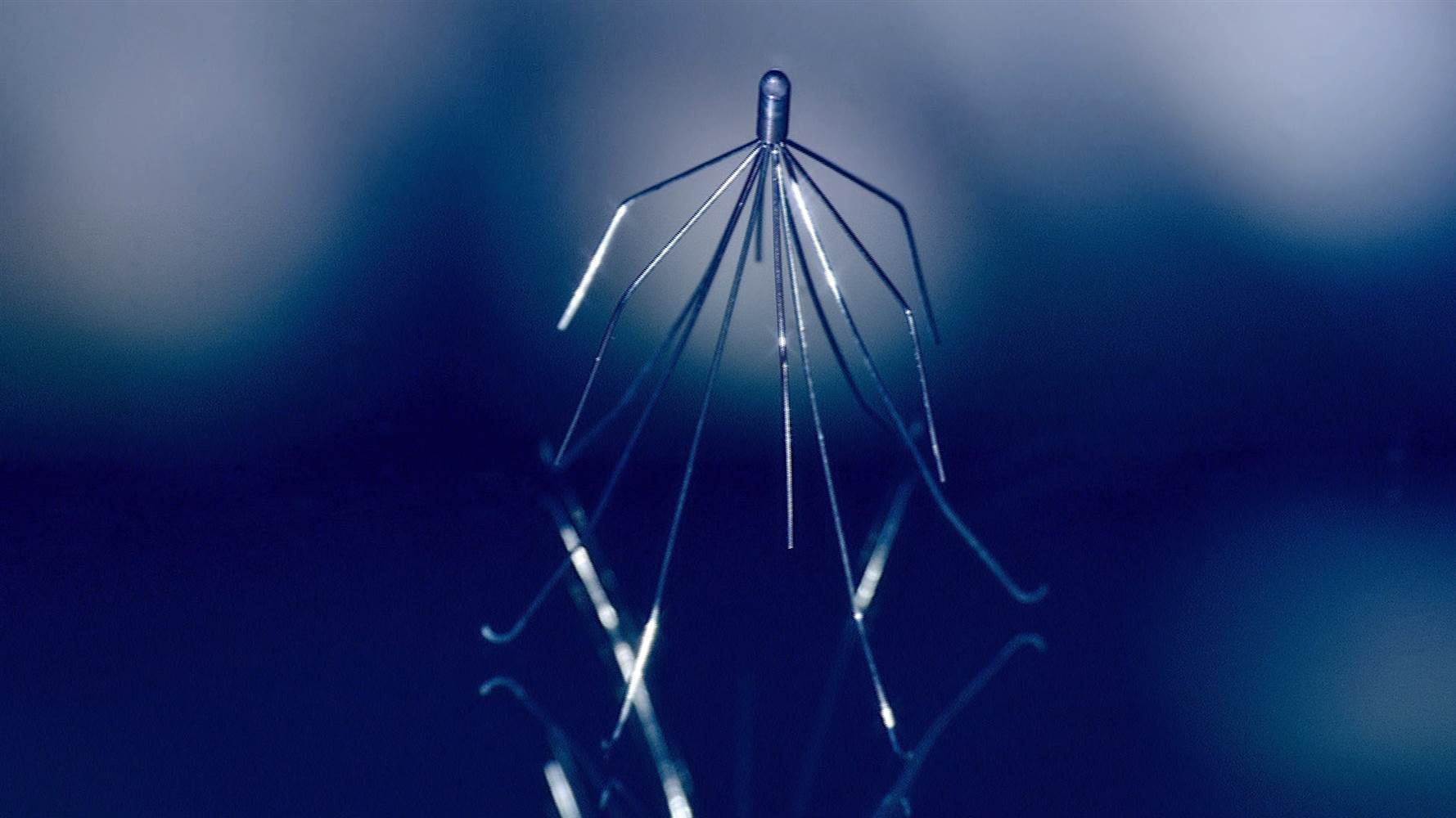 Blood clot filters, otherwise known as inferior vena cava (IVC) filters, are frequently implanted in the veins of individuals who are at risk of suffering a pulmonary embolism. The small, spider-shaped devices, while intended to provide protection against blood clots, have come under major scrutiny because of complications arising from their use.
A large number of reports in recent years have shown that the retrievable devices manufactured by C.R. Bard, Cook Medical, and other companies, are breaking apart within patients and traveling to the hearts and lungs, causing abdominal pain, as well as tears in the inferior vena cava. The probability of issues increases the longer the filter has been in place.
Until recently, retrieval rates of removable filters were abysmal and required invasive specialized techniques in order to remove them – and often requiring multiple surgeries. However, doctors at a Chicago hospital have reported that they have developed a new technique to retrieve hard-to-remove filters.
Radiologists at Rush University Medical Center (RUMC) have potentially found a solution
As reported in the November 2016 issue of Journal of Vascular and Interventional Radiology, a team of interventional radiologists from RUMC and Rush Oak Park Hospital claim they have achieved a 100% success rate at removing IVC filters that previously couldn't be removed for various reasons. The technique is able to catch the filter, hold it in place, and then cover it to prevent any parts from breaking free.
Doctors noted that they had been performing this operation over the last five years with an impeccable success rate.
The minimally invasive procedure, which requires tools such as alligator forceps and a excimer laser, is performed on an outpatient basis using a mild dose of anesthesia. The operation takes place in a suite similar to an operating room, but which includes special imaging equipment. With X-ray guidance, the doctors are able to perform the removal through a small incision in the neck or groin.
This advanced retrieval method is vital to future IVC filter users, as the FDA urged doctors in 2014 to remove IVC filters within a month or two from individuals who were no longer at risk of suffering a blood clot. With thousands of IVC filter lawsuits filed in recent years because of manufacturers selling the device without adequately informing physicians or patients about the risk associated with leaving them in place, there is sure to be some relief in the medical community once the data is adequately reviewed and approved.
The FDA now recommends that all patients with an IVC filter should consult a specialist about having the filter removed as soon as possible. Even patients utilizing permanent filters should still seek an evaluation to ensure the device is working effectively and to ascertain that no complications have emerged.
IVC filter lawsuits
There are currently more than 1,000 Bard IVC filter lawsuits working their way through the federal court system under one judge who is coordinating pretrial proceedings for multidistrict litigation (MDL). There are also another 1,000 Cook IVC filter suits facing similar allegations in a separate MDL.
"Bellweather" cases are set to take place in 2017 and will help to set a precedent on how juries may respond to certain evidence and testimony. These outcomes will not be binding for other cases, but may likely influence IVC filter settlements that will be reached with the thousands of individual trials nationwide.
Have you or a loved one suffered through complications caused by an IVC filter? Let Hotze Runkle PLLC national litigation firm fight for the compensation and justice you deserve.
At Hotze Runkle PLLC, we are committed to helping those who have suffered harm at the hands of negligent and deceitful manufacturers. Your injury and pain deserves justice. Let our legal representatives serve your needs and provide you with the commitment of a team that can get the job done.
If you, or a loved one, have suffered physical, emotional, and financial injury, or even death, as a result of IVC Filters, then contact us today at (877) 919-0830.