Retrieval of Inferior Vena Cava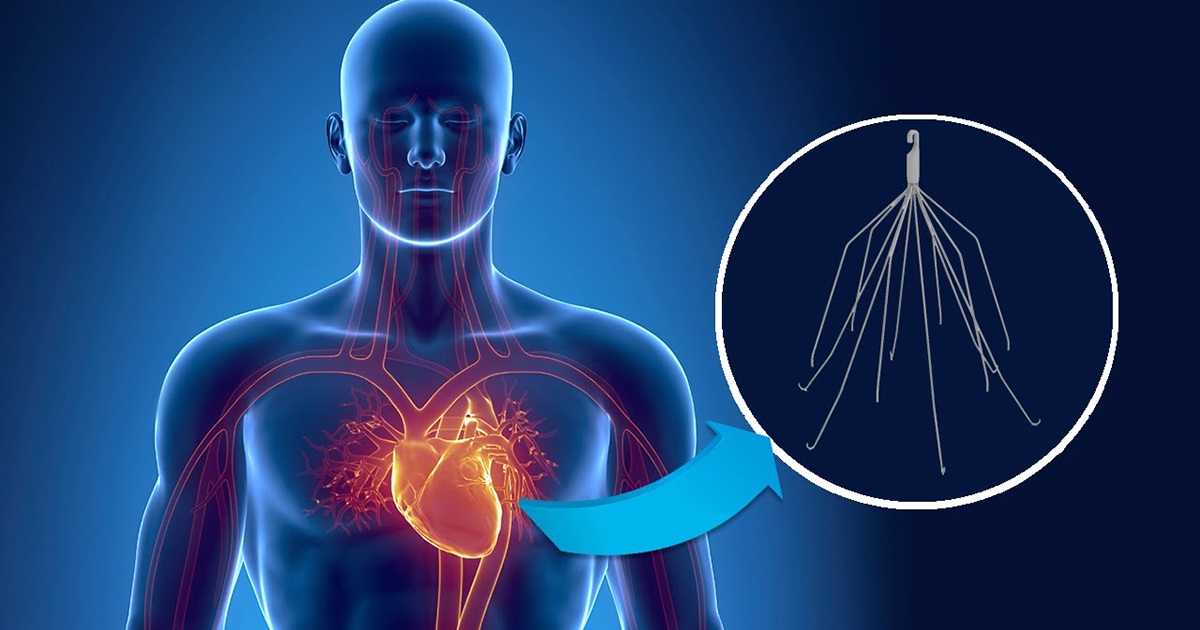 The removal of inferior vena cava (IVC) Filters has been a topic of great distress for doctors who are now attempting to remove the implants and for the patients who have undergone the procedure with hopes of it being temporary. IVC Filters are spider-like medical devices that were designed as a solution for those who cannot use blood thinning medications but who are at risk of a blood clot. The inferior vena cava is the large vein that supplies deoxygenated blood from the lower half of the body to the heart. Reports involving severe and disabling complications, including incidences in which the device migrated, titled, or became fractures and traveled through the body, have shed light on the dangers of IVC filters.
Most of these problems have been linked to the retrievable IVC Filters, or the devices designed to be removed after the risk of blood clot or pulmonary embolism has passed. Some of these removable IVC Filters have made the retrieval process difficult for doctors and their patients.
Identified Risks of Retrieving IVC Filters
Attempts to removal the IVC Filter can result in life-threatening health risks, such as:
Damage to the vena cava
Damage to internal organs
Migration of IVC filter pieces to the heart or lungs
Loss of the filter in the body
Source of a new clot
The benefits of retrievable IVC Filters over permanent filters has been touted by manufacturers, but the very design of these filters may make them difficult to remove. In 2014, the FDA released a safety communication urging doctors to remove retrievable IVC Filters within two months after the risk of pulmonary embolism cleared. Doctors were finding that IVC Filters were too dangerous to attempt a removal or the filters simply could not be found.
In cases where individuals were told they could not have their IVC Filter removed due to close proximity to vital organs or arteries, these individuals had to start a life-long blood thinner regimen. They were also made aware that the device would pose a continuing threat as it could dislodge at any time and cause severe injury or death.
When a doctor is unable to successfully retrieve a filter via routine attempts there are four options available, all of which pose significant safety risks for the patient. The curved catheter technique, loop-and-snare technique, balloon-assisted technique, and forceps technique are all options to remove the IVC Filter. However, these pose risk of massive internal bleeding, migration of broken filters to the heart, and sudden death.
In July 2015, JAMA Internal Medicine published a journal which revealed data from a single medical center about IVC Filter removal. Of 648 procedures conducted, 14.7% of the cases required advanced techniques after routine attempts to retrieve the device failed. In that same year, the Journal of Vascular Surgery, another medical journal, published a study that noted in some cases of IVC Filter retrievable, the device simply could not be removed because it was moved from its original position.
IVC Filter Retrieval Complications and Complaints
Yannis B, an implant recipient from Athens, Greece had his Option™ ELITE Retrievable IVC Filter placed in February of 2016 in Massachusetts. The surgery took place prior to his leg amputation as a prevention against blood clot complications. Just four months later, Yannis returned to his doctor to have the filter removed. His doctor found the device to be tilted with the retrieval hook embedded in the wall of his IVC. The doctor was unable to remove the filter from its delicate and dangerous position. Yannis was able to have the filter removed after consulting with another doctor in January of 2017. The patient took legal action against Rex Medical for selling a defectively-designed medical device. Not only was the company accused of selling defective products, they were found to be negligent of warning about possible side effects. Many doctors have come forth with complaints about the challenges of removing IVC filters and finding that the devices tilt or become embedded in veins or vital organs.
Susan Karnstedt received a permanent Greenfield IVC filter in 1992 due to a history of blood clots. Over the years, she began to feel intermittent pain in her abdomen. In her case, the legs of the filter eroded through the IVC and punctured her intestines. These types of complications are believed to increase the longer the implant remains in place. After years of pain and unexpected medical results, Karnstedt sought out medical experts at Stanford Hospital. It was interventional radiologist William Kuo, MD at the hospital who discovered a creative way of safely removing the permanent device. After a non-invasive laser procedure, Karnstedt was IVC Filter-free. This may not be the case for many others who lack access to these specialists or who have already suffered the detrimental effects of IVC filters.
Hotze Runkle PLLC Takes Action Against IVC Filters
We are committed to helping those have been harmed by others find the justice they deserve. Don't hesitate to reach out. If you or a loved one has suffered physical, emotional, and financial complications due to retrieval of an IVC Filter, Hotze Runkle PLLC is here are to help. Contact us today at (877) 919-0830.
There is a statute of limitations which bars claims not brought within an allotted time period after the injury occurred. Please contact us for a free consultation to review your legal options and ensure proper legal guidance in your time of need. Hotze Runkle PLLC will review your experiences and determine if your case qualifies for compensation.