Exciting Breakthroughs in IVC Filter Removal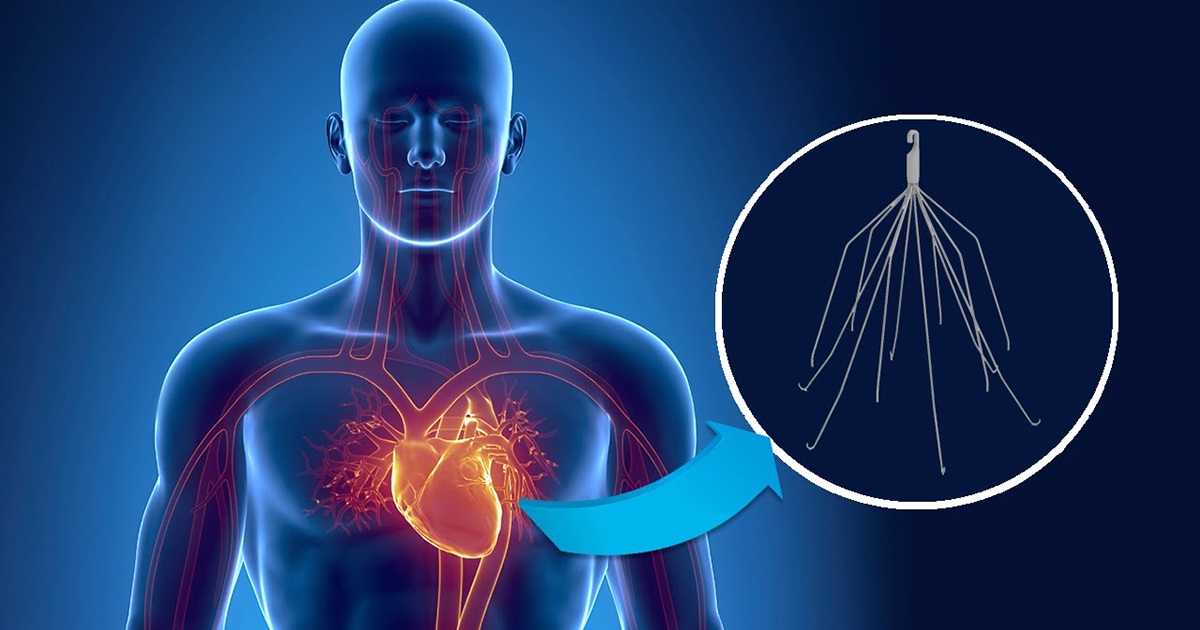 Years of product complications and mounting litigation have left an unflattering brand on IVC filters. Patients continue to experience problems with the troublesome medical devices.
Part of what our national litigation team at Hotze Runkle PLLC has learned in dealing with the patients affected by IVC filters is that there is often as much trouble with removing these products as there is living with them.
The reasons to consider removal are often the same ones that make extracting an IVC filter so difficult. Whether the filter has torn or blocked a vein, or pieces of the metallic devices have traveled elsewhere, safely removing an IVC filter can be a dangerous undertaking.
Luckily, recent breakthroughs in IVC filter removal look promising for patients living with the pains and medical concerns caused by the devices.
Cutting-Edge Innovations
The fact that these filters break down and inevitably require removal should not be all that surprising. Filters of all sorts need to be replaced in order to prevent potential issues.
What is alarming is that follow-ups to determine the status of IVC filters are not always done, even with the knowledge that most complications arise within three to six months.
#IVC filter complications can begin in as little as 3 to 6 months #Fact
Click To Tweet
This urgent need is what motivated a team of interventional radiologists at Rush University Medical Center to develop a safe and effective method of removing the filters.
The Journal of Vascular and Interventional Radiology published the latest techniques developed by the team in November of last year.
Lead author Osman Ahmed, MD, reflected the confidence of the interventional radiologists involved when he stated that they were able to remove any filter with this new method, regardless of the situation.
This innovative system for IVC filter removal centers around catching – or "snaring" – the device during a procedure to ensure that it doesn't move. This minimizes the chance that additional damage is done to the vein.
Once this is done, the doctors cover the device so that no pieces break off and travel elsewhere in a patient's body.
An excimer laser is one of the tools utilized by the team to make this technique possible. These lasers are commonly used in the production of microelectronics and eye surgery.
The confidence put forth by Ahmed is well-founded as the Rush staff has successfully retrieved 100 percent of IVC filters with their methods over the last five years.
#RushUMC has 100% #IVCfilter removal rate with new method over last 5 yrs
Click To Tweet
Making a Difference Where It Really Matters
While skeptics may be quick to wonder if these are primarily standard procedures, this is not the case.
Many of these procedures were performed on referred patients that required the team to deal with filters that other hospitals had deemed too difficult to remove.
Twilight (conscious) sedation is typically used for these minimally invasive outpatient procedures. If the Rush staff feel that a retrieval may take longer, a patient is given general anesthesia.
The incision made for removing an IVC filter is made either in the neck or the groin. The team uses X-rays to guide the tools they use, such as wires and catheters, to remove a filter.
The necessity to remove IVC filters is because of the inherent dangers associated with leaving the devices inside a patient's body for too long. The FDA recommends that everyone who has an IVC filter should consult with an interventional radiologist about removing the filter. Regardless of whether removal is recommended, all patients should be evaluated.
#FDA says the length of time left implanted may increase IVC filter complication risks #HotzeRunkle
Click To Tweet
Our experienced legal team can help you determine if you are entitled to compensation for the suffering you have experienced.
Don't let your voice be taken away. We will take care of you and your family by holding those who failed to, accountable.