Defective 3M Combat Earplugs Result in U.S. Veteran Hearing Loss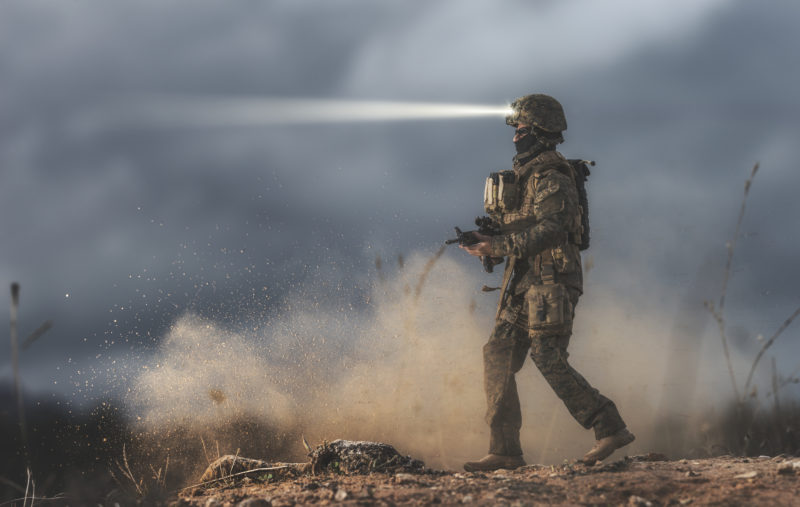 U.S. military personnel that served between 2003 and 2015 in active warzones and who were provided 3M Combat Earplugs, Version 2, are experiencing hearing related issues as a result of these defective earplugs. Health issues associated with the product include hearing impairment, loss of hearing, and tinnitus (ringing or buzzing in the ears).
Individuals in the military are especially vulnerable to hearing damage due to the constant sounds of gunfire, explosions, jet engines, blasts, and other such noises. Oftentimes, military personnel must deal with these sounds consistently over long periods of time.
Hearing damage can occur at 80 to 85 decibels, which is the level of noise present when moving in a tank. Even the best hearing protection can only cut noise intensity by 20 to 25 decibels. The peak decibel level of gunfire is around 150 decibels and other military weapons, such as grenades, can reach 180 decibels.
If you were a service member in an active war zone between 2003 to 2015, and have suffered severe hearing loss as a result of defective 3M combat earplugs, then contact Hotze Runkle PLLC today for a FREE, no obligation consultation.
Settlement Under the False Claim Act
The lawsuit brought against 3M was initiated by Moldex-Metric, Inc., a 3M competitor that was attempting to develop their own earplugs. In the process of developing their own earplugs, Moldex discovered that 3M had falsified their data and test results.
A lawsuit was brought under the False Claims Act.
As a result of the lawsuit, 3M was required to pay a $9.1 million settlement for selling defective combat earplugs to the Defense Logistics Agency. Although 3M and its predecessor, Aearo Technologies, agreed to pay, they did not admit any fault for allegations that they knowingly caused harm to U.S. service members by supplying them with ineffective products.
Nearly half a million veterans are currently receiving a distributed $1 billion in compensation from the Department of Veteran Affairs for hearing loss.
The Earplugs Technical Design
The dual-ended earplugs were created for selective-attenuation (hearing.) They are supposed to allow the users to select from two levels of hearing.
Inserting one end was said to allow individuals a normal hearing experience while still providing protection from noise damage. The other end was meant for higher level noises, like traditional combat earplugs that can filter and protect the ears from gunfire and explosions.
How Is the Product Defective?
The 3M Company and Aearo Technologies neglected to fix or discontinue the sales of their defective product even after it failed a safety test in 2000.
The Combat Arms Earplugs, Version 2, are defective because they are too short to fit the ear canal properly. Due to poor design, the earplug gradually slips out of place. These loose fitting earplugs thus offer no hearing protection.
You may be eligible to file a claim if:
You served in the military between the year 2003 to 2015
You were issued 3M Combat Earplugs
You have since suffered from hearing loss and other related issues
Hearing impairment, loss, or tinnitus is affecting those that have served our nation at an alarming rate. Contact the hardworking product liability lawyers at Hotze Runkle PLLC to seek compensation for your 3M Combat Earplug hearing loss case.
Call (512) 476-7771 today for a free legal consultation if you have suffered hearing damages caused by the 3M defective earplugs.