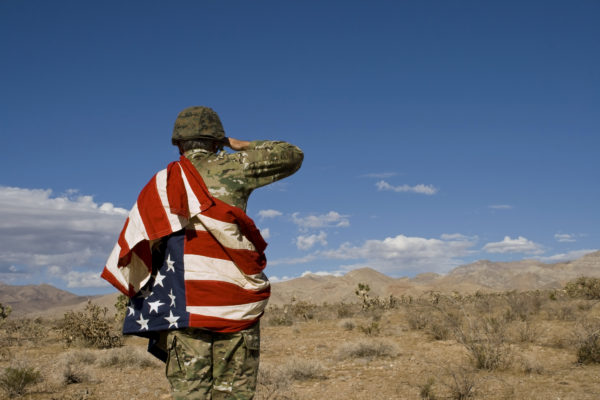 According to the U.S. Department of Veterans Affairs, "Hearing loss affects more than 28 million Americans, including more than half of those over age 75. Hearing problems—including tinnitus, which is a ringing, buzzing, or other type of noise that originates in the head—are by far the most prevalent service-connected disability among American Veterans."
Unfortunately, companies like 3M are only making matters worse. This negligent company sold defective combat earplugs to the U.S. Military, which in turn provided these faulty devices to military personnel in active warzones across the globe. It's estimated that over 1.5 million soldiers could be facing hearing loss issues as a direct result of these defective earplugs.
While 3M was forced to pay $9.1 million back in restitution, military vets are essentially left to fend for themselves.
But they are not alone.
The 3M defective combat earplug lawsuit attorneys of Hotze Runkle PLLC are dedicated to providing service members the legal counsel and care they deserve. We can help you to better understand your legal options as well as provide information on securing additional support from Veterans Disability Compensation.
About VA Disability for Hearing Loss
According to the Centers for Disease Control and Prevention "Veterans were 30% more likely to have severe hearing impairment than non-veterans after adjusting for age and current occupation, and veterans who served in the United States or overseas during September 2001 through March 2010, the era of overseas contingency operations (including Operations Enduring Freedom and Iraqi Freedom), were four times more likely than non-veterans to have severe hearing impairment."
Some elements that can lead to severe hearing impairment include:
Gunfire

Heavy equipment

Jet engines

Machinery

Blasts

Roadside bombs

Training

Battlefield experiences
In order to receive service-connected disability compensation for your hearing loss, you will have to provide evidence to the Department of Veterans Affairs (VA) of your injuries. The evidence needed to prove your hearing loss includes:
A hearing exam by a licensed audiologist who can administer both a Maryland CNC test and a pure tone audiometric test.

Evidence of an event that contributed to your hearing loss while you were in the military. For those suffering from hearing loss as a result of 3M defective earplugs, wartime records will prove to be strong evidence.

An official medical opinion linking your in-service exposure to your hearing loss.
The amount you receive in VA benefits depends on your disability rating. This rating is based on the severity of your condition. The more your hearing loss limits you, the higher your disability rating.
The VA rates hearing loss is on a scale of 0 to 100%.
For 2019, the VA hearing loss disability compensation rates are:
Hearing Loss                                                Monthly VA
Disability                                                     Disability
         Rating                                                     Compensation
0%                                                        $0 per month
   10%                                                      $140 per month
    20%                                                      $277 per month
    30%                                                      $429 per month
   40%                                                      $618 per month
   50%                                                      $879 per month
     60%                                                      $1,114 per month
      70%                                                      $1,404 per month
      80%                                                      $1,632 per month
     90%                                                      $1,834 per month
     100%                                                       $3,057 per month
VA disability is not your only option, however. You can also seek out restitution from the company liable for your injuries – 3M.
Holding 3M Accountable
The product liability lawyers at Hotze Runkle PLLC are seeking military veterans and personnel who suffered hearing loss and other injuries as a result of 3M Dual-Ended Combat Arms earplugs.
In order to file a claim and hold 3M accountable, we will need to prove that:
You served in the U.S. military between 2003 through 2015.

You used military issued 3M combat earplugs during your time in the service.

You have medically documented hearing loss or tinnitus.

You are NOT suffering from some other syndrome, disease, or illness that is causing your hearing loss.
Securing this evidence is the first step in filing a claim against 3M. Our national product liability lawyers will then work diligently to help you recover damages for:
Past and present medical bills

Lost income

Pain and suffering

Loss of consortium

Mental or emotional trauma

Punitive damages (if this applies)
Hotze Runkle PLLC has the skills, experience, and determination to bring 3M to justice. We are not afraid to take corporations like them to court and defend your rights.
Contact us right now at (512) 476-7771 or (877) 919-0830 for a FREE case evaluation.