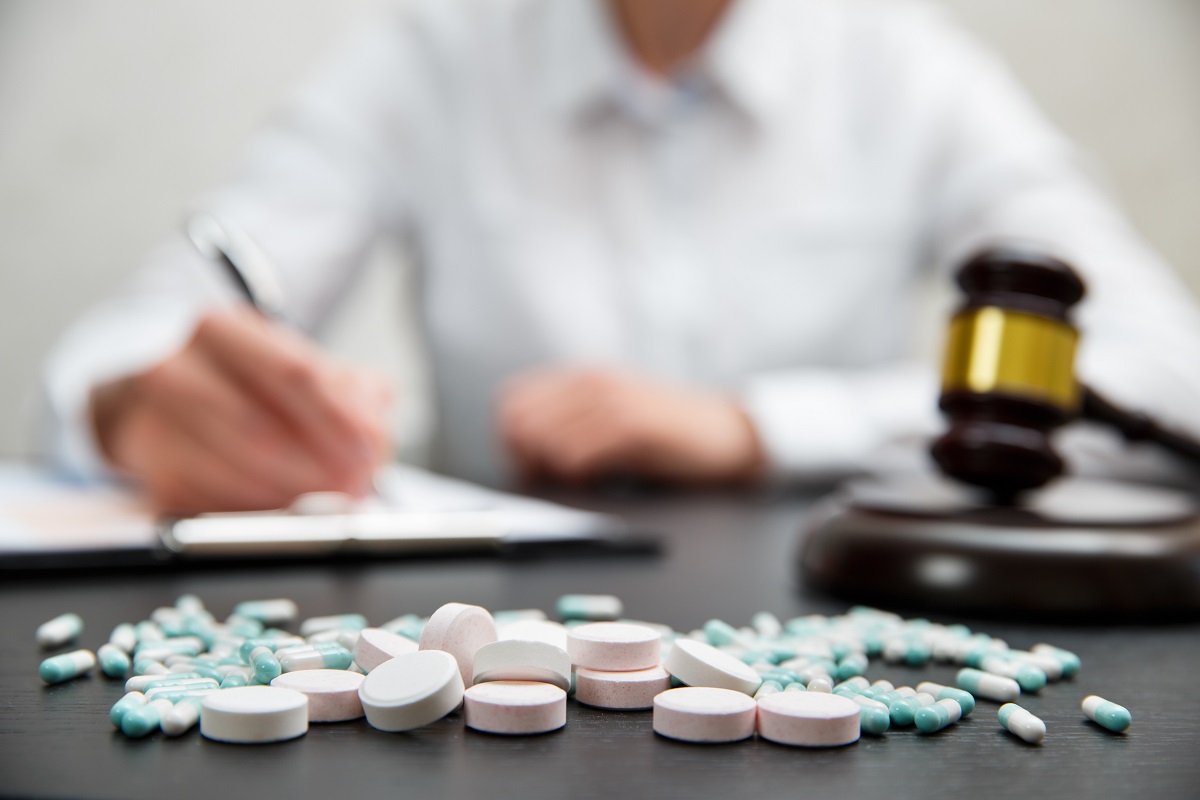 Manufacturers owe it to consumers to ensure their products are safe by providing ample warnings when there is a risk of injury involved. This goes for every product, from medications to toys to automotive parts and supplies.
Unfortunately, companies sometimes fail to give out these warnings, neglecting the very consumers they were meant to treat. Such was the case when Sanofi-Aventis failed to properly inform their users about the excessive tearing that comes with their breast cancer chemotherapy treatment, Taxotere.
But there is hope. If you have suffered from chemotherapy tearing stemming from Taxotere treatment, you may be eligible to file a product liability claim with our experienced national Taxotere injury attorneys at Hotze Runkle PLLC. Today, we are going to share some pertinent information regarding Texas product liability laws and how they can affect your Taxotere lawsuit.
But First, Let's Define Product Liability by Texas Law.
The State of Texas defines product liability as, "…any action against a manufacturer or seller for recovery of damages arising out of personal injury, death, or property damage allegedly caused by a defective product whether the action is based in strict tort liability, strict products liability, negligence, misrepresentation, breach of express or implied warranty, or any other theory or combination of theories."
In a nutshell, this means that if you or someone you love is harmed or killed–or even incurred damage to real or personal property–by a defective product, you have the right to recover financial relief from the party responsible. In most cases, it deals with negligence on account of one particular party somewhere within the product's chain.
By law, there are three ways that a defective product can be determined:
There was a manufacturing defect in which the item was assembled incorrectly before sale.  
There was a design defect instead of an alternative design that would have been safer. 
There was a terrible marketing mistake, like a failure to warn a consumer about any potential risk.
In many product claims, a professional's testimony from the medical or engineering fields can provide relevant evidence that can help your legal team prove the product was defective. 
Product Liability and the Texas Statute of Limitations
Usually, a Texan injured by a defective product has two (2) years to file a product liability lawsuit in accordance with state product liability laws. Time for the lawsuit starts running either on the date when the victim suffered the injury.
The State of Texas does, however, have exemptions to the rule:
The victim was a minor.

The victim was mentally or physically impaired.

The defendant (i.e. the party responsible for the injury) deliberately hid any involvement.

 The defendant's negligence was unknown, even years after a wrongful death occurred.
 In the case of Taxotere, users were not made aware of the dangerous side effects and the excessive tearing by Sanofi-Aventis, and a lot of these individuals have legitimate claims in the eyes of Texas law.
Who Can I Turn To For Help in My Taxotere Injury Claim?
The experienced Taxotere attorneys of Hotze Runkle PLLC have taken up cases for Taxotere injury victims in their march against the negligence committed by Sanofi-Aventis and their defective breast cancer chemotherapy.
Don't let corporate fearmongering dissuade you from seeking legal action. Our Taxotere attorneys could set your case in motion, seeking the settlement you and countless others need to properly recover. It's not too late to seek help.
Get the compensation you deserve for your chemotherapy tearing. Contact the national Taxotere attorneys of Hotze Runkle PLLC today at (877) 919-0830 to schedule your FREE legal consultation today.